SVP'S GROUP TRAINING DIVISION
CARVE-OUT AND DISPOSAL TO IFPASS AND FITEC
ECONOMIE D'ENERGIE
SALE TO LA POSTE GROUP
ECONOMIE D'ENERGIE
MEZZANINE FINANCE
CEGOS
ACQUISITION OF CIMES
For the last 20 years, we have been working hand in hand with founders, CEOs and top management in the major steps of the building of their group: raising capital and financing, acquisitions, transmission, reorganization, sale...


Strategic thinking, new ideas, selected partners, all contribute as much as clever financial engineering in creating value within each operation.


When the going gets tough, we are here to help you strengthen your capital and to find new partners in France and abroad, negotiate financing and credit lines.


This ambition and this energy drive AYA Partners daily.
Aya Partners
was founded by Virginie Lagrange in order to provide companies' top management with bespoke financial advice, giving strong added value whilst remaining totally independent and confidential.
Our DNA means that we work and partner with our client in an ambitious and intelligent way, with the right understanding to bring them solutions that take into consideration the singularity of their group and their history.
We will first define with you what the best strategy is to get to the end-result. Then we will introduce you to a select number of potential partners we carefully select as the best suited to help you achieve your goals. You will then have time to get to know them before making an informed choice.
Investing time to have an in-depth understanding of your group make us the best partners to suggest strategic options and help you achieve them. We work with our customers over the longer-term and have achieved to advised a number of clients on several operations over the years. This is for us the best acknowledgement of the trust and appreciation of the added value our team brings to them.
Importantly,
A
ya Partners was founded by a woman
determined to modernise the approach within the corporate finance world, trying to think and work outside the box to generate more value for her clients.
We have to rejuvenate our role to create more value and in a more agile and open way
Throughout her career, Virginie Lagrange has built a strong network of colleagues and partners internationally. These have in time become valuable sources of ideas and exchanges, be it in Spain, Italy, Israel, Portugal, the USA or Singapore, to name a few.


To trod off the beaten path, and because our French groups are not open enough towards Europe, AYA Partners advises CEOs in their endeavours outside France. We have successfully led acquisitions of foreign companies on behalf of our clients in Spain, Luxembourg, Switzerland, Belgium, the Netherlands and Germany in the past 10 years.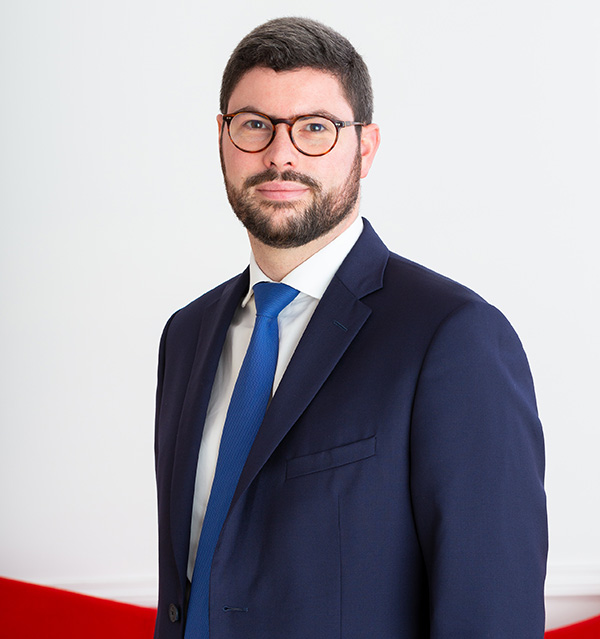 Thibault Kerdoncuf
Deputy Director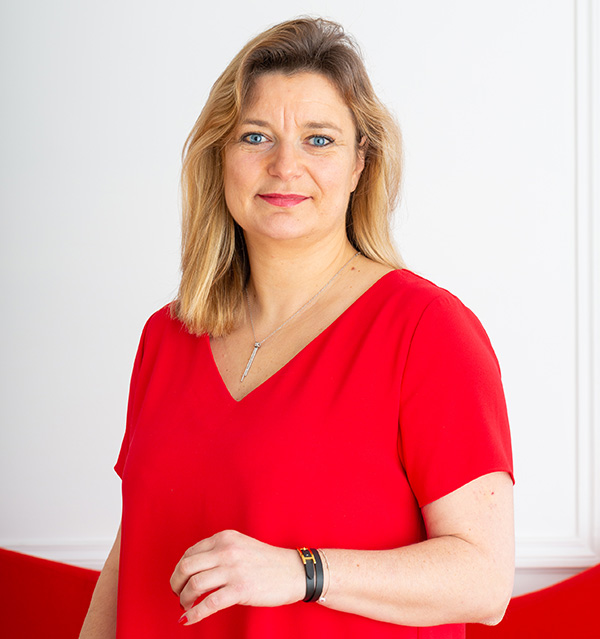 Virginie Lagrange
Executive Chairman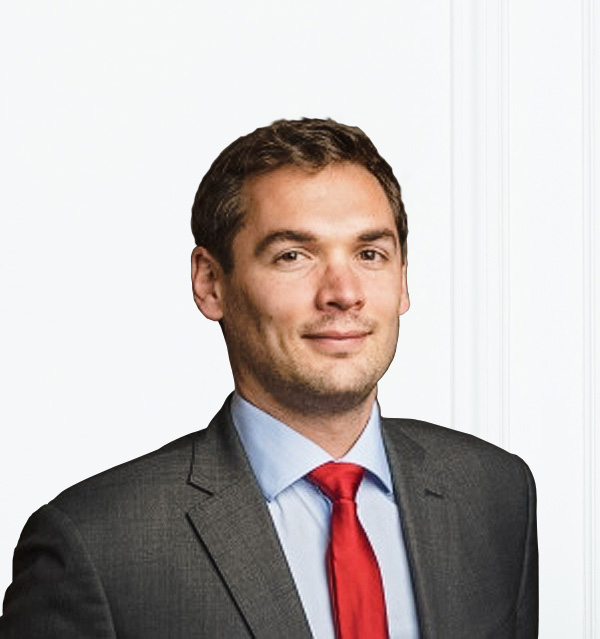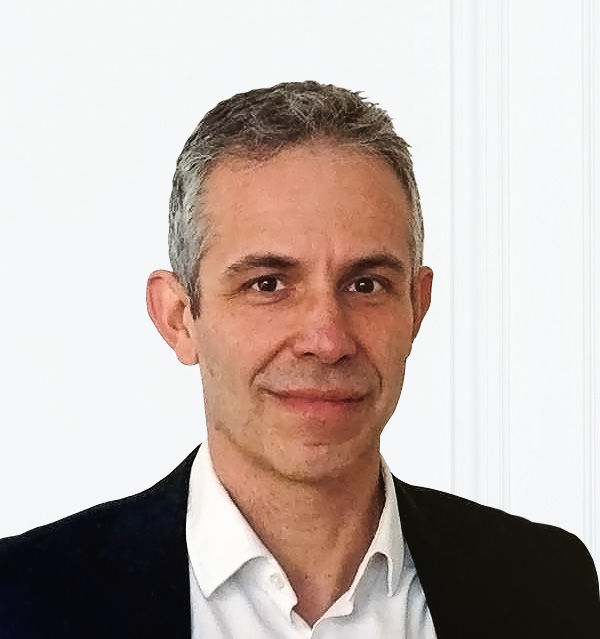 Frédéric Antolin
Associate Director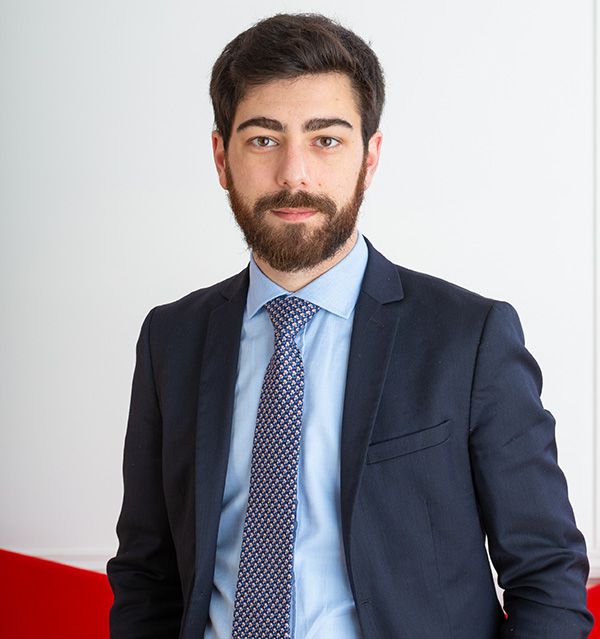 Quentin Favre
Senior Analyst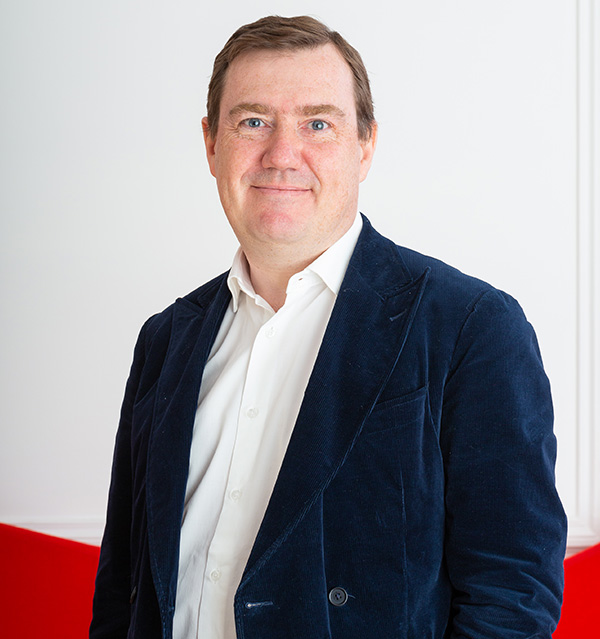 AFC
AYA Partners advised the AFC group on its disposal to Talis Education Group. AFC's founding partner has sold his shares and the CEO takes full responsibility for the Poitiers campus and joins Talis executive committee. Talis and AFC share the same values, this alliance will enable to increase their footprint and their focus on the training offer and innovation.
Carve-out and sale
of Agif to Ifpass
AGIF SVP GROUPE
AYA Partners advised SVP on the carve-out of its training activities. Evocime Softskills was sold to Fitec, sponsored by the Private Equity fund Platina Partners. This transaction will enable Evocime to foster its growth with the opening of new training and reskilling centres in major French cities.
Carve-out and sale of Evocime
softskills to Fitec
EVOCIME
AYA Partners advised SVP on the carve-out of its training activities. Evocime Banque / Assurance best known under the Agif brand to Ifpass, the leading educational and training group for insurance industry. This transaction will enable Agif to further invest in its digitalization and adaptive learning while Ifpass will increase its footprint in the banking industry.
Economie d'Energie sale
to La Poste Group

Economie d'Energie
AYA Partners advised Economie d'Energie, which designs digital platforms aiming at promoting renovation work and building energy efficiency for its backing to La Poste Group. Aya Partners worked with legal advisers HPML et LMP on this deal, whilst Groupe La Poste was advised by lawyers from Aramis.
Economie d'Energie Finance raising
and equity reshuffling l
Economie d'Energie
Aya Partners advised and successfully helped Economie d'Energie find new minority partners and alternative finance to bring liquidity to minority non-executive shareholders. The deal arranged with Indigo Capital allowed the company management to increase its shareholding to ultimately control together 100% of the capital of the company. Karine Fitau, Partner at Cohen Amir-Aslani was advising the investors.
Acquisition of Cimes
by Cegos
Cegos
Virginie Lagrange identified Cimes, a company specialized in managing occupational training for major companies, as a potential target for Cegos. In a tender offer, Cegos advised by Virginie Lagrange managed to convince both the Cimes founder and management, Apicap and two private investors to agree to the transaction, all within a 3-month window.
MCI Group (Switzerland) finance raising and shareholding reorganization
MCI
MCI Group, world leader in organising and managing events and trade fairs for major companies, associations and government agencies, wished to reorganise its shareholding whilst bringing cash to the historical financial shareholders. Virginie Lagrange advised the Group on finding minority partners and alternative financing means. The deal achieved with Indigo Capital and EMZ has allowed the buyback of the financial shareholders whilst continuing the acquisition strategy, with the Swiss founding family and top management remaining sole shareholders. Aya Partners worked with legal advisers Cohen Amir-Aslani on this transaction.
Acquisition of SDU Uitgevers (Netherlands) and Juris (Germany)
Editions Francis Lefebvre
Editions Francis Lefebvre, the French subsidiary of Lefebvre Sarrut group dedicated to trade publications, and amongst others leader in tax and legal publications, had already ventured into the wider Europe by buying El Derecho in Spain and Indicator in Belgium. Northern Europe was still missing so Virginie Lagrange advised the Group to buy the main company in the Netherlands together with its shareholding in the German digital leader, Juris. Lefebvre Sarrut won the deal against a major investment fund in this strategic acquisition.
PCB Creation financing of the acquisition
of Ponthier
PCB CREATION
PCB Creation, who are leaders in the making of high-end chocolate displays, wanted to buy Ponthier from its historical family shareholders. Thanks to a fund-raising campaign leading to the deal being structured over two months, Virginie Lagrange allowed PCB Creation to proceed with the acquisition in a very tight time frame, therefore avoiding a tender process.
Cegos financing of a shareholding
restructuring
Cegos
Cegos, who are European leaders for occupational training, wished to reorganise its shareholding whilst bringing cash to the minority non-executive shareholders. Virginie Lagrange organised a competitive tender opened to minority financial investors and historical bankers of the company. The deal structured with a wider banking pool has allowed the company's management to finance a share buy back and holding 100% of the shares. Aya Partners worked with CMS Francis Lefebvre on this deal.
Capital raising for CLS funded
by Ardian Private Equity
CLS
CLS, who are European leaders of real-time satellite geolocation, wanted to increase its international footprint through external growth. Virginie Lagrange advised the group and its main shareholder, the CNES, in finding a minority financial partner suitable in a politically sensitive environment. Ardian was identified and chosen, having the financial spread and the right approach and understanding to work in harmony with the management and CNES, the French Spatial Agency.
Meetings and friendships, sources of inspiration
Filippa Santangelo - Syracuse, 1980
Filippa Santangelo is a young painter from Sicily. During her law studies, she secretly joined the Academy of Fine Arts in Catania in 2009. In 2014, she exhibited at the International Contemporary Art Fair in Budapest and decided to give up law to focus entirely on her passion. In 2015, Filippa exhibited at "Sicilian Artists – Young Talents", organised by Vittorio Sgarbi, and then at Art Factory 2015 organised by the Academy of Fine Arts.
In 2016, she was selected to join the "Pre-visioni II" group of artists who exhibited at the Puglisi Cosentino Foundation in Catania.


Initially very dark, her paintings expressed through abstract geometrical shapes and symmetrical lines, the morosity of the artist's psychological and visual environment. Later on, a sense of perspective and some light have appeared in her paintings. Each one represents a step in her personal development. Her work becomes an introspection on her way to free herself from her surroundings.
I asked Filippa why her paintings had no characters. "But Virginie, my paintings are filled with myself.", she replied.
Celynn Morin – how to find the right work balance in an inspiring and enthusiastic way
Celynn Morin started her career after a diploma in nutrition and dietetics in South Africa 20 years ago. She quickly developed a whole philosophy around a better living and well-being at work. For the last 15 years, she has been an adviser to CEOs and top management teams to make them aware of the need for a better balance in their lives, to ensure their best performance is delivered in a resilient and serene way.
Celynn shares her experiences and ideas to create an in-depth change in work habits, so that everybody finds their balance in an inspired and enthusiastic manner.
Having taken part in over 1,000 conferences on well-being, Celynn has been awarded several international prizes including the « Outperformer » in 2018 by Vistage UK. She has co-written two books and been part of several scientific studies. She holds the title of Certified Speaking Professional from the US National Speakers Association since 2017.
We love and support Foundation e5t – because tomorrow's world will run on positive energy, that of the entrepreneur who challenges habits and moves the world forward.
We regularly take part in the e5t conferences, which allow us to discover new Energies
solutions that protect the environment and contribute to the sustainability of our society.
These new ideas come from everywhere, start-ups as much as big corporates, through meetings, conferences and new projects. We take part in the Summer gathering in La Rochelle, 2 days dedicated to understand the challenges, think and contribute to the debate and find solutions. We want to help projects to blossom, find partners and financing. We want to be part of the change and help move ideas forward.
Epic – investment in every sense, including for charity, must be professionally done
Epic is a not-for-profit organization that fights to improve the life of under-privileged youth. Epic offers new ways to gift so that the donations blend seamlessly into the day-to-day of the recipients. The Epic teams dispatch donations towards innovative social charities which can multiply the impact on communities. Epic is entirely financed by its founder, Alexandre Mars, and operates on a
100% pro bono basis
so that donations go in their entirety towards the youth of the organisations selected by the Epic portfolio.
https://epic.foundation/fr
AYA PARTNERS
221 rue du Faubourg Saint Honoré
Nearest car park: Parking Vinci - 18, Avenue Hoche, 75008 Paris
Métro ligne 2 – Ternes station
Métro lignes 6, 1, RER A - Charles de Gaulle Etoile station
Bus 43 - Hoche Saint Honoré stop
Bus 31 - Ternes or Hoche Saint Honoré stops
And those of our partners:
If you have a question, please do not hesitate to contact us